Anti Collision Device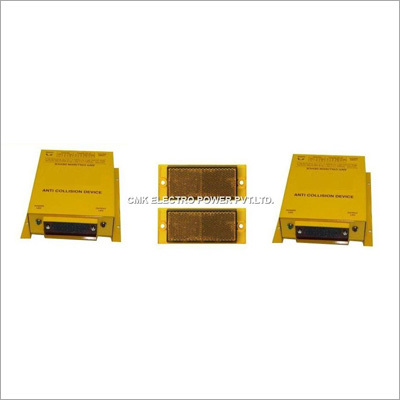 Anti Collision Device
Price And Quantity
Product Specifications
Product Description
Anti Crane Collision Device
Our reputed company is an eminent manufacturers, exporters, traders and suppliers of Anti Crane Collision Device, which can be utilized with all types of adjustable frequency drives and stepped controls. This precision engineered equipment is developed using advanced technology and quality approved components by our team of talented engineers in compliance with industry set benchmarks. Our quality approved device is acknowledged for offering excellent results thus it is highly applauded by customers in the market. Apart from this, our Anti Crane Collision Device is obtainable in different specific specifications at leading market prices.
Anti Collision Device is designed for the prevention of crane-to-crane-to-object collisions, moving on the same rails. The automatic system features a two channel infrared frequency sensors at spacing from 3 meter to 10 meters, and can be utilized with all kinds of adjustable frequency drives as well as stepped controls. The anti collision system is engineered to avoid the collision of two adjacent cranes in same bay, moving on the same line. This system functions on the principle of retro-reflective infrared waves. It comprises an emitter, a special reflector and sensor module.
The emitter releases the infrared waves in the way of the reflector. And the reflector reflects back the infrared waves to the sensor. Then, the sensor senses the existence of the reflected infrared waves and actuates an alarm signal this stops or reduces the speed of the crane. Therefore, if two cranes are away from each other then reflected waves will not range the sensor and the cranes work normally. Distance between the reflector and sensor to find the presence of infrared waves can be tuned with the aid of potentiometer given on the system. Maximum distance between two cranes to create the alarm signal can be 10 meters, maximum.
Our anti collision system is well engineered for the crane applications, and is suitable for continuous duty. Each system consists an emitter / sensor module, and a reflector. To confront the collision between two adjacent cranes, two sets of emitter / sensor module and reflectors are needed.
Features
Excellent performance

Impeccable results

Quality approved

Sturdy construction

User-friendly
Specification:
Output contact rating : 5A / 10A at 110 v
C Sensitivity adjustment : 25 to 100%
AC Operating temperature : Up to70
Voltage Supply :110/220 v AC
Sensing Distance :10 meters ( Max)
Trade Information
Yes

Free samples are available